Your Clothes Deserve a Second Chance, and So Do People
St. Mary's Clothing Drive Makes Charitable Giving Simple and Satisfying
Help others and start decluttering today!
Schedule a Pick-up
Prefer to Call? (718) 529-6070
Please label your donations "for St. Mary's".
We are not able to recover lost items left in the bags!
Prefer to drop off clothes instead?
We are in need of underwear and socks that are in new condition.
Please call us to arrange a pick-up for these items.
Zip Code:
Best time for pickup: (8AM - 4PM)
Please label your donations "for St. Mary's"
We are not able to recover lost items left in the bags!
Important Notes for Clothes Donation Pick-up
Our drivers are not able to enter your home or apartment building to collect donations.

You can contact us to know the estimated arrival time of the driver.

Donations are collected between 8 am and 4 pm.

We kindly remind you that we are not responsible for lost items during the pick-up.

Please give us a call if you've already scheduled your donation pick-up and need to make a change.
We appreciate your generosity and cooperation in helping us ensure a smooth and efficient donation pickup process.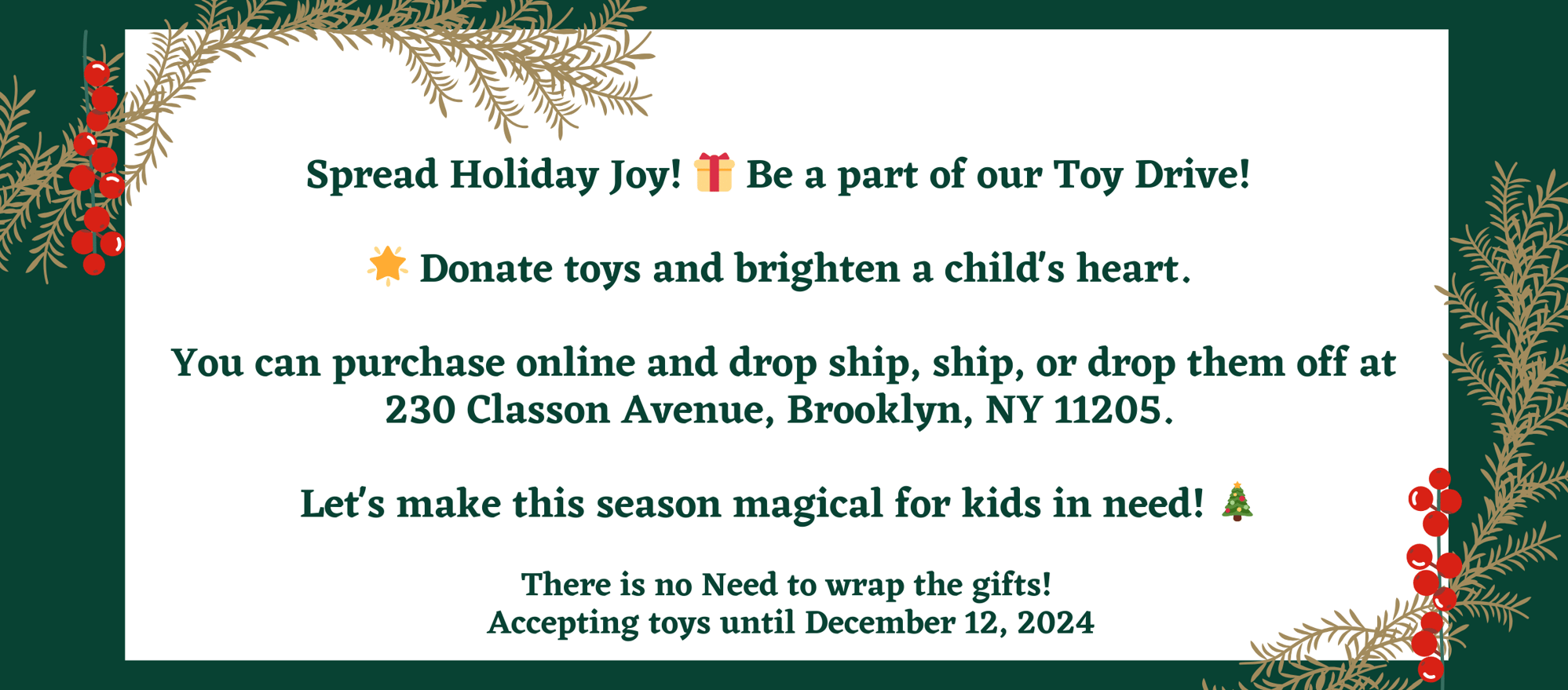 Sustainable giving

Help others, help yourself

Declutter, destress

Join a positive cycle
How Clothing Insecurity Affects Health and Well-being

Limited job opportunities
Access to proper clothing can play a vital role in breaking the cycle of poverty by enabling individuals in your community to pursue education, employment, and other opportunities.

Homelessness and the need for proper clothing
For individuals experiencing homelessness, proper clothing is essential for protection against harsh weather conditions and for maintaining dignity.

Health risks of inadequate clothing
Wearing dirty and soiled clothing pose a risk of developing various health problems, like skin infection, respiratory and digestive disease, and infestations of lice, scabies, and bed bugs.
Embrace the opportunity to build yourself so you can give back to the world.
By making space in your closet for what truly matters to you, you'll not only declutter your surroundings but also clear your mind, fostering a sense of self-growth and inner peace. As you part with those items that no longer serve you, you're not only helping yourself but also making a positive impact on the lives of those less fortunate.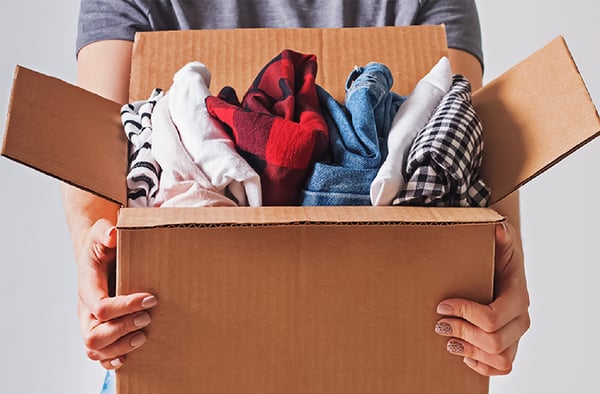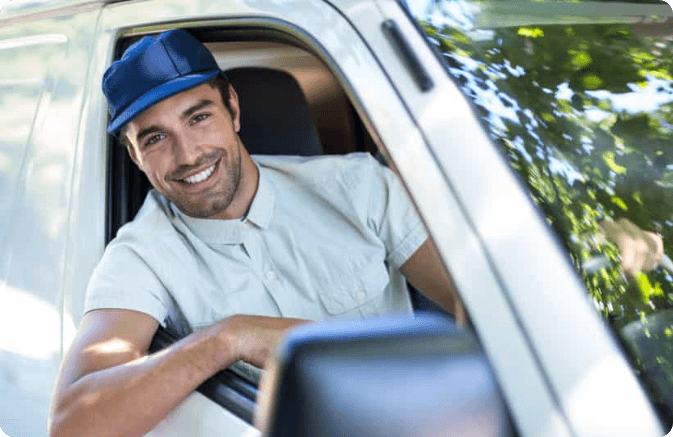 Making a Difference Has Never Been Easier
Our free clothes donation pick-up service offers a convenient and reliable way for NYC residents to donate their gently used clothing, without adding additional stress or clutter to their already busy lives. Simply schedule a pick-up time, prepare your clothing for pick-up, and hand over your donation to our friendly and reliable staff. It's that easy.
Empower Your Clothes to Inspire Meaningful Change
To ensure that your donations have the most significant impact, and your clothes get a second chance, we allocate a portion of the clothing we receive to provide free clothing on a daily basis to over 80 families facing financial hardship. Moreover, we sell a portion of the clothing to cover the cost of running our clothing drive, create more jobs and fuel new opportunities.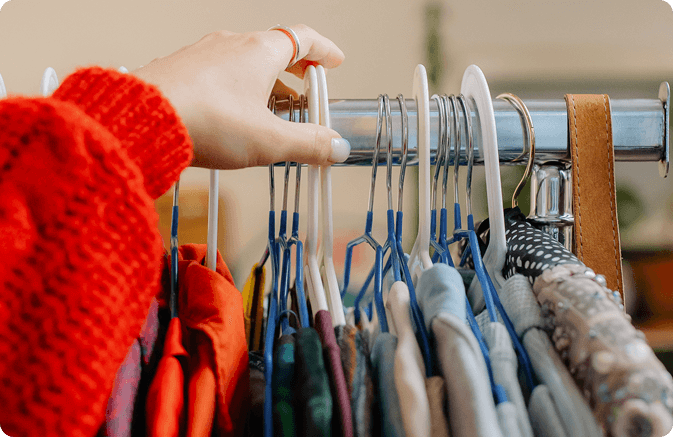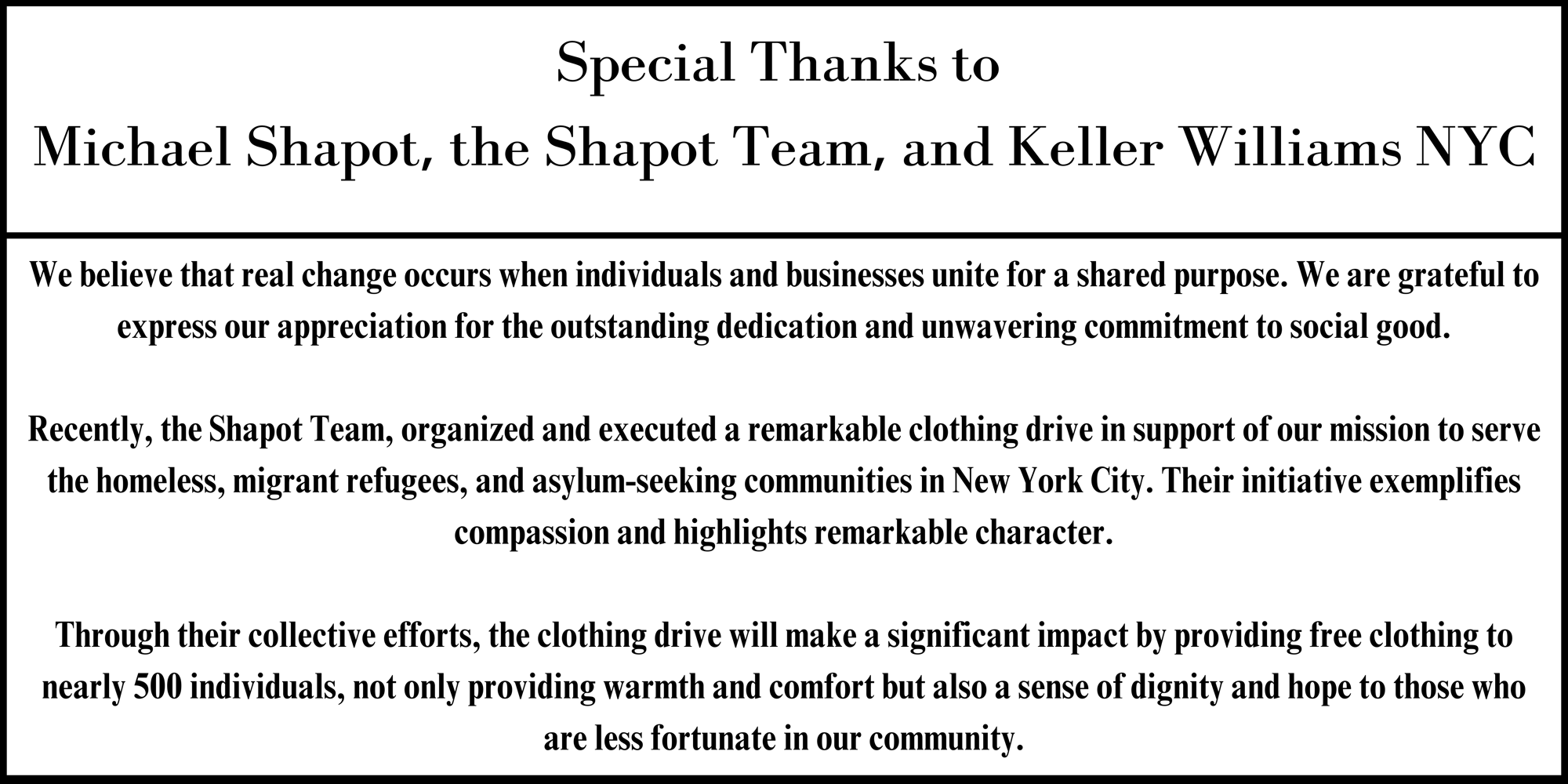 *Pick-ups are not available in all zip codes. Simply enter your zip code in the online pick-up section to see if we service your location.
Prefer to drop off your clothes instead?
If you rather not wait for a pick-up, you can leave your clothes at St. Mary's Church located at 230 Classon Avenue in Brooklyn, NY 11205. We are here to assist you with loading your clothes into the bin from Monday to Saturday, 9:00 am to 1:00 pm.
Accepted Donations
We appreciate your generosity, but please only donate items that are clean and immediately usable to someone in need. We accept:


Men's Clothing

Women's Clothing

Baby Clothes

Shoes

Linens

Towels

Purses

Sheets

Silverware

Cookware

Dinnerware

Small Toys
Unfortunately, we don't collect furniture, electronics, and books.
Thank you for helping us make a positive impact in our community!

How to Get Started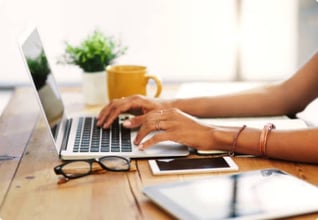 1. Schedule a pick-up time.
Our online booking system makes it easy to schedule a pick-up day that works for you. You can call us too if you prefer!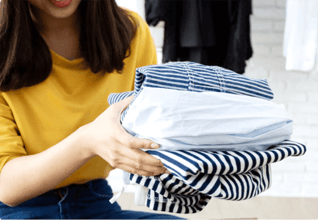 2. Bag up your threads.
Simply bag up your gently used clothing, label it with "St. Mary's Clothing Drive" and leave it in a designated spot on pick-up day for our staff to pick-up. Easy, right?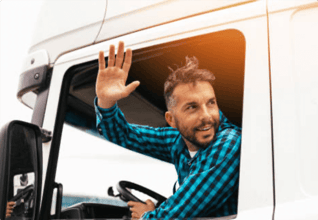 3. Our friendly and reliable staff takes care of the rest.

To donate, bag your gently used clothing, label it with "St. Mary's Clothing Drive", and leave them outside on the pick-up day. If you can't, simply type "Call Before" and we'll give you a heads-up before the driver arrives. Easy, right?
The Impact of Your Donations

Lives Changed
Through our partnerships with local charities, we are providing clothing to over 24,000 people in need in our community every year.

New Jobs Created
By supporting St. Mary's Clothing Drive, you've helped create over 30 new jobs in our community.

Sustainable Impact
With the help of our donors, we've diverted thousands of pounds of clothing from landfills.

I scheduled a pick up for today. It is now 9 AM and St. Mary's has already picked up! I live in an apartment building, the driver called a few minutes ahead, and I brought the bags down. He was very pleasant. Also, whenever I have called St. Mary's someone answers quickly, very rare these days.
Thank you for your good work

Excellent attention you will find things in very good condition you can take what you need you can go when you need it. And I am very grateful because they have helped me a lot whenever I go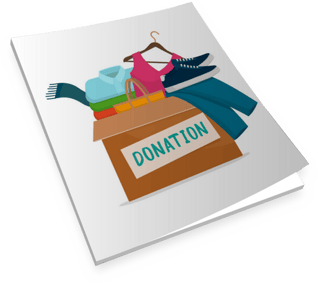 The Beginner's Guide to Charity Work: How to Get Involved and Make a Difference
If you're new to charity work and want to make a real impact in your community, this guide is a must-read! We'll show you the ropes and help you get started on your journey to changing the world.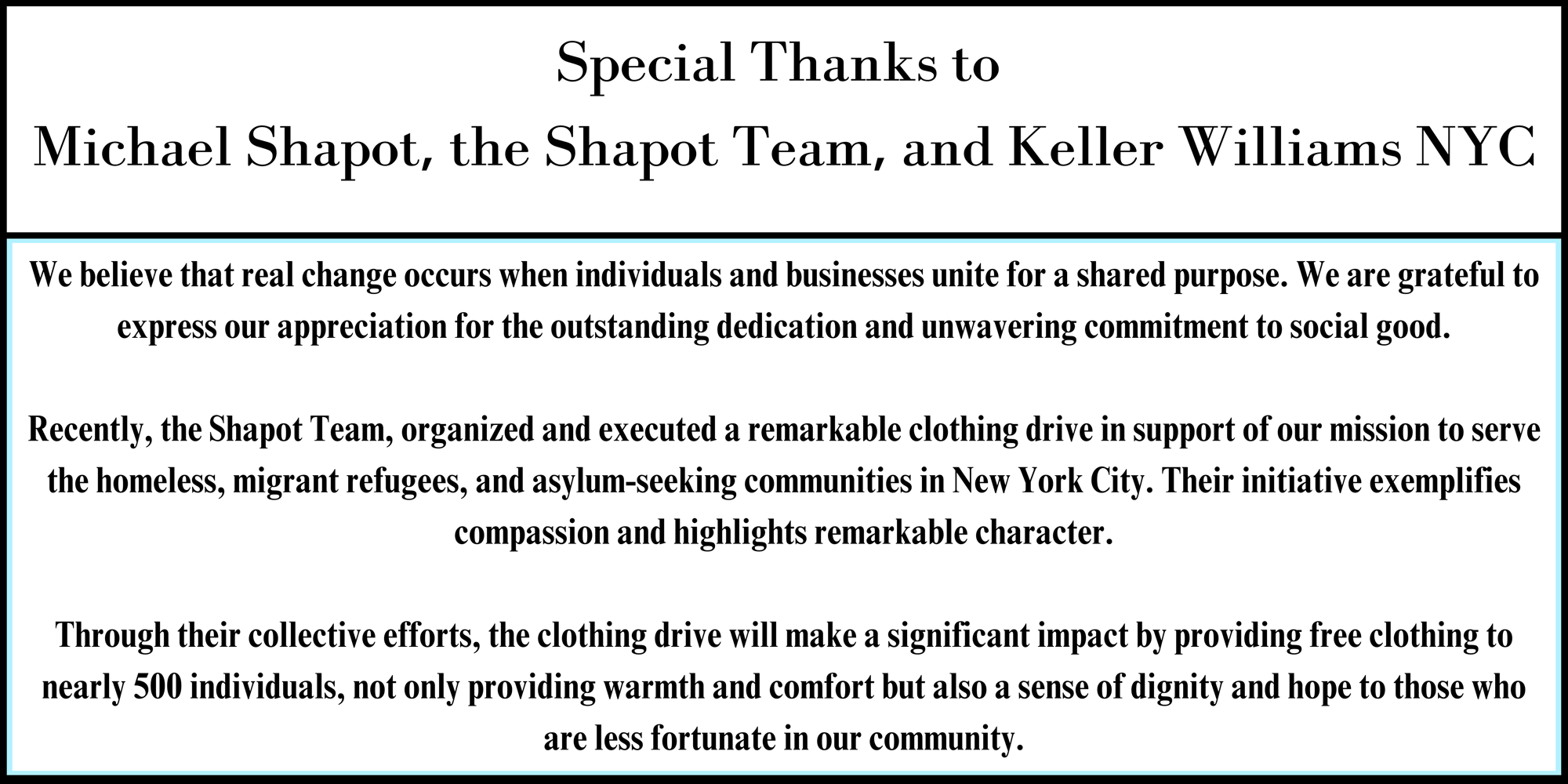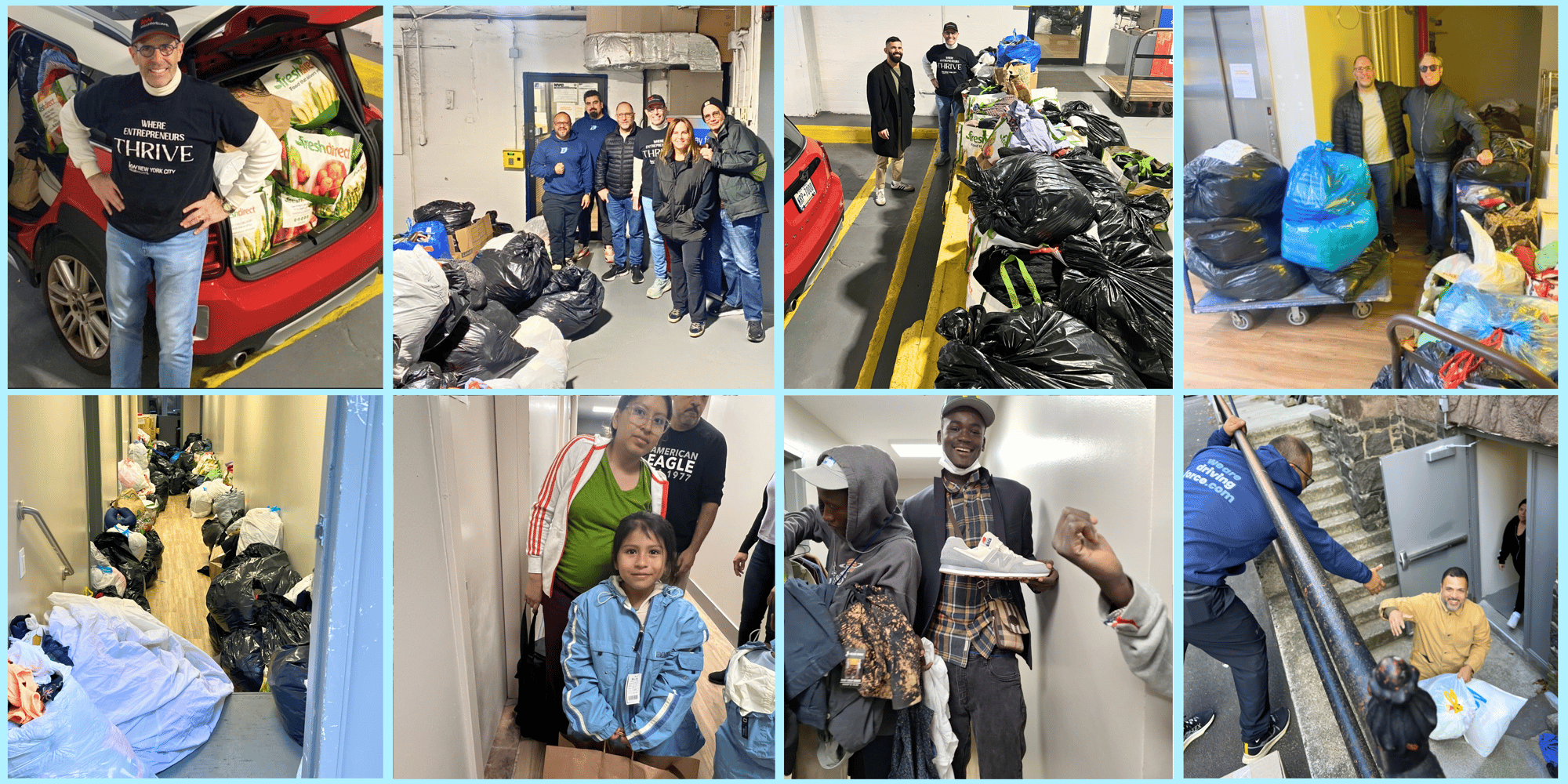 Frequently Asked Questions
What happens to my clothing after I donate it?
Clothing is made available for free at our facility at 230 Classon Ave. Brooklyn, NY 11205 from Monday through Saturday, except for Wednesdays and Sundays.
We also sell a portion of the clothing to other venues, raising resources to continue providing our services.
How do I schedule a pick-up?
Our clothing bins are conveniently located at the Classon Avenue side of the church and drop off hours are from 8 A.M. to 1 P.M from Monday through Saturday.
We also offer a free donation pick-up service. You can easily schedule a pick-up by clicking on the "Schedule a pick-up links available throughout the website or if you prefer to talk to a live person, you can always call us at (718) 529-6070 from Monday through Friday between 8 am to 5 pm and Saturday between 8 am to 3 pm.
How can I obtain clothing from your institution?
Great question!
We welcome you to come to 230 Classon Avenue Brooklyn, NY 11205 from Monday through Saturday, except for Wednesday and Sunday and the hours are from 9am to 1pm. There is no need to make an appointment so you can just come, however, because it might be very crowded at times, it is always best to call ahead at (718) 529-6070 to make sure that there is enough room and that we are able to help you. in a timely manner.
I was given a pick-up window from 8am to 4pm, can you provide a smaller window?
When we schedule a pick-up, we can only provide you with a broad pick-up window and will only be able to know an estimated arrival time on the day your donation is scheduled to be collected.
We encourage you to call us the morning of the day your pick-up schedule for.
How it works:
We receive your call requesting an ETA
We call the driver and find out for you
We call you back to provide you with an ETA
Most of the times the driver will be able to provide us with a three-hour estimated pick-up window.
What items do you collect?
The items that we are collecting are clothing, shoes, bags, linens, small toys, cooking pots, pans, dishes and silver wear. We don't count with the infrastructure to wash or mend clothing that is not in good shape and we ask that all items donated and clean and ready to be used.
Can the driver come up to my apartment?
Most drivers work by themselves, and it is the main reason why we ask you to meet the driver downstairs or to leave the bags in the lobby if you leave in a building. However, we appreciate your effort and contributions to our organization and if you are not able to bring your donations downstairs, please inquire when you call us about how we can help to facilitate bringing the bags downstairs.
Is there a limit of how many bags I can donate in one appointment?
There is no limit in the number of bags that we are able to collect at the time of your appointment, however, if you do have more than 20 bags, it is recommended that you give us the heads up ahead of time in case we need to schedule a special pick-up for you.
Do I have to be home for the pick-up?
If on the day of the pick-up, you are able to leave your donation outside. Please label the bags "For St. Mary's and put them outside of your door before 8 AM. The driver will collect your donation when he is in your area.
Can I schedule my donation via phone?
You are welcome to call our office at (718) 529-6070 to schedule a pick-up from Monday through Friday from 7 AM to 5:30 PM and Saturdays from 7 AM to 3:30 PM.
Besides clothing items, do you collect furniture or electronics?
Unfortunately, we don't count yet with the infrastructure to collect these types of donations.
What should I do if I need to cancel or reschedule my donation pick-up?
The fastest way to contact us is to call our office so if you need to cancel or modify your pick-up, we suggest calling us at (718) 529-6070 during business hours.
Can I donate clothing that is ripped or stained?
We don't count with the infrastructure to wash or mend clothing items. We ask that all items are donated in a (ready to be used) condition.
Do you accept donations year-round or only during certain seasons?
We accept donations year-round!
Can I donate accessories like hats and gloves?
We also accept hats, gloves, scarves and jewelry.
How can I get involved with your organization beyond just making donations?
You can call us at (718) 529-6070 to inquire about upcoming programs and events.
What if I change my mind? Can I get my items back?
We ask that you double check all of your donations thoroughly before scheduling your pick-up with us. It is unlikely that we would be able to track down and recover any item after it has left our possession, however if you have misplaced an item in your donation bags, please contact us right away and we will do our best to get it back for you.
Do you sell the clothing?
We cover the cost of operations by selling some of the clothing to third parties.